Mission & Vision 使命和愿景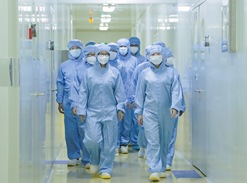 Amerigen develops generic versions of 'niche' pharmaceutical products which offer longer term profitable marketability. As such, we are product opportunistic. Amerigen develops these products with the aim of being the first to file the generic form of the product. Our primary market consideration for project viability has been our US generic market, however, we are now pursuing products for global markets.
爱美津开发仿制药的小众产品,以提供更长期的市场盈利。这也正是我们的产品机会。爱美津的目标即是开发首仿药。我们的初期市场考虑是美国仿制药市场的项目可行性。然而,我们现在则追求产品的全球市场。
At Amerigen, we are committed to developing, manufacturing and marketing high quality generic pharmaceuticals. We believe all patients taking our medications, wherever they are located, are entitled to the highest quality products.
我们的使命:致力优质药物,福泽全球病患
Our vision is to be at the forefront of our industry in bringing complex oral generic products to patients in the markets we serve. Our target products are carefully selected to ensure our resources, expertise and energy are focused on the opportunities that can bring the most benefit to all our stakeholders. We then rely on great science and passionate execution to bring these opportunities to fruition.
我们的愿景:立足科技前沿,争创行业先锋,回报社会和股东